Rochester In-plant Switches to Konica Minolta Devices
[caption id="attachment_20079" align="alignright" width="269"]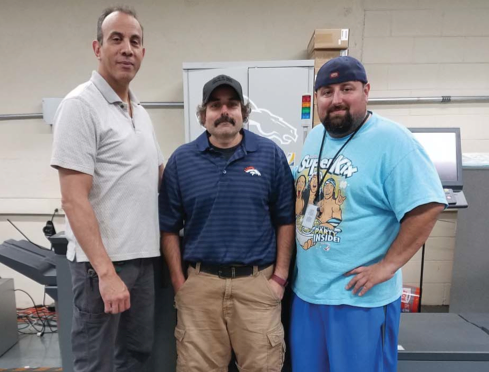 Standing with one of the new Konica Minolta digital presses at the Rochester City School District are (from left) Jose Ilarraza, Tom Licata and Anthony Gigliotti.[/caption]
Change can be difficult, but as Tom Licata found out, it often comes with great benefits.
For nearly 30 years, his print shop at the Rochester (N.Y.) City School District used Xerox equipment — a no-brainer based on their shared Rochester location.
So when he made the decision a few months ago to swap the shop's iGen3 and iGen4 digital color presses and two D125s for six Konica Minolta devices, Licata admits, "I was hesitant."
To view this special report free of charge, we ask only that you fill out a very short registration form to help our research efforts. This data is helping us better serve the market with relevant content. Once you register, you will not be asked for this information next time we publish a special report as long as you use the same browser.
E
F
T
Bob Neubauer
Author's page
Bob has served as editor of In-plant Graphics since October of 1994. Prior to that he served for three years as managing editor of Printing Impressions, a commercial printing publication. Mr. Neubauer is very active in the U.S. in-plant industry. He attends all the major in-plant conferences and has visited more than 130 in-plant operations around the world. He has given presentations to numerous in-plant groups in the U.S., Canada and Australia, including the Association of College and University Printers and the In-plant Printing and Mailing Association. He also coordinates the annual In-Print contest, cosponsored by IPMA and In-plant Graphics.